Shavout – Pentecost


Portion (parasha) for this week:
Shavout "Pentecost"
Torah: Exodus 19:1-20:26; Numbers 28:26-31
Prophets: Ezekiel 1:1-28, 3:12; Ruth 1:1-4:22
Brit Hadasha: John 1:32-34; Matthew 3:11-17; Acts 2:1-21, 37-41
"Torah Portions" are a systematic teaching schedule that includes a portion of Scripture from the Torah, Prophets, and Brit Hadasha each week. This schedule is known all over the world, and serves as a great way to facilitate discussion and learning with others in the Body of the Messiah.

Exodus 19:1-20:26
English Standard Version (ESV)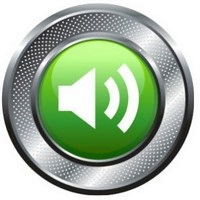 Israel at Mount Sinai
19 On the third new moon after the people of Israel had gone out of the land of Egypt, on that day they came into the wilderness of Sinai. 2 They set out from Rephidim and came into the wilderness of Sinai, and they encamped in the wilderness. There Israel encamped before the mountain, 3 while Moses went up to God. The LORD called to him out of the mountain, saying, "Thus you shall say to the house of Jacob, and tell the people of Israel: 4 You yourselves have seen what I did to the Egyptians, and how I bore you on eagles' wings and brought you to myself. 5 Now therefore, if you will indeed obey my voice and keep my covenant, you shall be my treasured possession among all peoples, for all the earth is mine; 6 and you shall be to me a kingdom of priests and a holy nation. These are the words that you shall speak to the people of Israel."
7 So Moses came and called the elders of the people and set before them all these words that the LORD had commanded him. 8 All the people answered together and said, "All that the LORD has spoken we will do." And Moses reported the words of the people to the LORD. 9 And the LORD said to Moses, "Behold, I am coming to you in a thick cloud, that the people may hear when I speak with you, and may also believe you forever."
When Moses told the words of the people to the LORD, 10 the LORD said to Moses, "Go to the people and consecrate them today and tomorrow, and let themwash their garments 11 and be ready for the third day. For on the third day theLORD will come down on Mount Sinai in the sight of all the people. 12 And you shall set limits for the people all around, saying, 'Take care not to go up into the mountain or touch the edge of it. Whoever touches the mountain shall be put to death. 13 No hand shall touch him, but he shall be stoned or shot;[a]whether beast or man, he shall not live.' When the trumpet sounds a long blast, they shall come up to the mountain." 14 So Moses went down from the mountain to the people and consecrated the people; and they washed their garments. 15 And he said to the people, "Be ready for the third day; do not go near a woman."
16 On the morning of the third day there were thunders and lightnings and a thick cloud on the mountain and a very loud trumpet blast, so that all the people in the camp trembled. 17 Then Moses brought the people out of the camp to meet God, and they took their stand at the foot of the mountain.18 Now Mount Sinai was wrapped in smoke because the LORD had descended on it in fire. The smoke of it went up like the smoke of a kiln, and the whole mountain trembled greatly. 19 And as the sound of the trumpet grew louder and louder, Moses spoke, and God answered him in thunder. 20 The LORD came down on Mount Sinai, to the top of the mountain. And the LORD called Moses to the top of the mountain, and Moses went up.
21 And the LORD said to Moses, "Go down and warn the people, lest they break through to the LORD to look and many of them perish. 22 Also let the priests who come near to the LORD consecrate themselves, lest the LORD break out against them." 23 And Moses said to the LORD, "The people cannot come up to Mount Sinai, for you yourself warned us, saying, 'Set limits around the mountain and consecrate it.'" 24 And the LORD said to him, "Go down, and come up bringing Aaron with you. But do not let the priests and the people break through to come up to the LORD, lest he break out against them." 25 So Moses went down to the people and told them.
The Ten Commandments
20 And God spoke all these words, saying,
2 "I am the LORD your God, who brought you out of the land of Egypt, out of the house of slavery.
3 "You shall have no other gods before[b] me.
4 "You shall not make for yourself a carved image, or any likeness of anything that is in heaven above, or that is in the earth beneath, or that is in the water under the earth. 5 You shall not bow down to them or serve them, for I the LORDyour God am a jealous God, visiting the iniquity of the fathers on the children to the third and the fourth generation of those who hate me, 6 but showing steadfast love to thousands[c] of those who love me and keep my commandments.
7 "You shall not take the name of the LORD your God in vain, for the LORD will not hold him guiltless who takes his name in vain.
8 "Remember the Sabbath day, to keep it holy. 9 Six days you shall labor, and do all your work, 10 but the seventh day is a Sabbath to the LORD your God. On it you shall not do any work, you, or your son, or your daughter, your male servant, or your female servant, or your livestock, or the sojourner who is within your gates. 11 For in six days the LORD made heaven and earth, the sea, and all that is in them, and rested on the seventh day. Therefore the LORDblessed the Sabbath day and made it holy.
12 "Honor your father and your mother, that your days may be long in the land that the LORD your God is giving you.
13 "You shall not murder.[d]
14 "You shall not commit adultery.
15 "You shall not steal.
16 "You shall not bear false witness against your neighbor.
17 "You shall not covet your neighbor's house; you shall not covet your neighbor's wife, or his male servant, or his female servant, or his ox, or his donkey, or anything that is your neighbor's."
18 Now when all the people saw the thunder and the flashes of lightning and the sound of the trumpet and the mountain smoking, the people were afraid[e] and trembled, and they stood far off 19 and said to Moses, "You speak to us, and we will listen; but do not let God speak to us, lest we die." 20 Moses said to the people, "Do not fear, for God has come to test you, that the fear of him may be before you, that you may not sin." 21 The people stood far off, while Moses drew near to the thick darkness where God was.
Laws About Altars
22 And the LORD said to Moses, "Thus you shall say to the people of Israel: 'You have seen for yourselves that I have talked with you from heaven. 23 You shall not make gods of silver to be with me, nor shall you make for yourselves gods of gold. 24 An altar of earth you shall make for me and sacrifice on it your burnt offerings and your peace offerings, your sheep and your oxen. In every place where I cause my name to be remembered I will come to you and bless you.25 If you make me an altar of stone, you shall not build it of hewn stones, for if you wield your tool on it you profane it. 26 And you shall not go up by steps to my altar, that your nakedness be not exposed on it.'
Footnotes:
a. Exodus 19:13 That is, shot with an arrow
b. Exodus 20:3 Or besides
c. Exodus 20:6 Or to the thousandth generation
d. Exodus 20:13 The Hebrew word also covers causing human death through carelessness or negligence
e. Exodus 20:18 Samaritan, Septuagint, Syriac, Vulgate; Masoretic Text the people saw

Numbers 28:26-31
English Standard Version (ESV)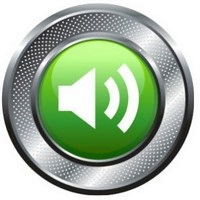 Offerings at the Feast of Weeks
26 'Also on the day of the firstfruits, when you bring a new grain offering to theLORD at your Feast of Weeks, you shall have a holy convocation. You shall do no customary work. 27 You shall present a burnt offering as a sweet aroma to theLORD: two young bulls, one ram, and seven lambs in their first year, 28 with their grain offering of fine flour mixed with oil: three-tenths of an ephah for each bull, two-tenths for the one ram, 29 and one-tenth for each of the seven lambs;30 also one kid of the goats, to make atonement for you. 31 Be sure they are without blemish. You shall present them with their drink offerings, besides the regular burnt offering with its grain offering.

Ezekiel 1:1-28
English Standard Version (ESV)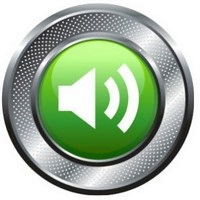 Ezekiel in Babylon
1 In the thirtieth year, in the fourth month, on the fifth day of the month, as I was among the exiles by the Chebar canal, the heavens were opened, and I saw visions of God.[a] 2 On the fifth day of the month (it was the fifth year ofthe exile of King Jehoiachin), 3 the word of the LORD came to Ezekiel the priest, the son of Buzi, in the land of the Chaldeans by the Chebar canal, and the hand of the LORD was upon him there.
The Glory of the LORD
4 As I looked, behold, a stormy wind came out of the north, and a great cloud, with brightness around it, and fire flashing forth continually, and in the midst of the fire, as it were gleaming metal.[b] 5 And from the midst of it came the likeness of four living creatures. And this was their appearance: they had a human likeness, 6 but each had four faces, and each of them had four wings.7 Their legs were straight, and the soles of their feet were like the sole of a calf's foot. And they sparkled like burnished bronze. 8 Under their wings on their four sides they had human hands. And the four had their faces and their wings thus: 9 their wings touched one another. Each one of them went straight forward, without turning as they went. 10 As for the likeness of their faces, each had a human face. The four had the face of a lion on the right side, the four had the face of an ox on the left side, and the four had the face of an eagle.11 Such were their faces. And their wings were spread out above. Each creature had two wings, each of which touched the wing of another, while two covered their bodies. 12 And each went straight forward. Wherever the spirit[c] would go, they went, without turning as they went. 13 As for the likeness of the living creatures, their appearance was like burning coals of fire, like the appearance of torches moving to and fro among the living creatures. And the fire was bright, and out of the fire went forth lightning. 14 And the living creaturesdarted to and fro, like the appearance of a flash of lightning.
15 Now as I looked at the living creatures, I saw a wheel on the earth beside the living creatures, one for each of the four of them.[d] 16 As for the appearance of the wheels and their construction: their appearance was like the gleaming of beryl. And the four had the same likeness, their appearance and construction being as it were a wheel within a wheel. 17 When they went, they went in any of their four directions[e] without turning as they went. 18 And their rims were tall and awesome, and the rims of all four were full of eyes all around. 19 And when the living creatures went, the wheels went beside them; and when the living creatures rose from the earth, the wheels rose. 20 Wherever the spirit wanted to go, they went, and the wheels rose along with them, for the spirit of the living creatures[f] was in the wheels. 21 When those went, these went; and when those stood, these stood; and when those rose from the earth, the wheels rose along with them, for the spirit of the living creatures was in the wheels.
22 Over the heads of the living creatures there was the likeness of an expanse, shining like awe-inspiring crystal, spread out above their heads. 23 And under the expanse their wings were stretched out straight, one toward another. And each creature had two wings covering its body. 24 And when they went, I heard the sound of their wings like the sound of many waters, like the sound of theAlmighty, a sound of tumult like the sound of an army. When they stood still, they let down their wings. 25 And there came a voice from above the expanse over their heads. When they stood still, they let down their wings.
26 And above the expanse over their heads there was the likeness of a throne,in appearance like sapphire;[g] and seated above the likeness of a throne was a likeness with a human appearance. 27 And upward from what had the appearance of his waist I saw as it were gleaming metal, like the appearance of fire enclosed all around. And downward from what had the appearance of his waist I saw as it were the appearance of fire, and there was brightness around him.[h] 28 Like the appearance of the bow that is in the cloud on the day of rain, so was the appearance of the brightness all around.
Such was the appearance of the likeness of the glory of the LORD. And when I saw it, I fell on my face, and I heard the voice of one speaking.
Footnotes:
a. Ezekiel 1:1 Or from God
b. Ezekiel 1:4 Or amber; also verse 27
c. Ezekiel 1:12 Or Spirit; also twice in verse 20 and once in verse 21
d. Ezekiel 1:15 Hebrew of their faces
e. Ezekiel 1:17 Hebrew on their four sides
f. Ezekiel 1:20 Or the spirit of life; also verse 21
g. Ezekiel 1:26 Or lapis lazuli
h. Ezekiel 1:27 Or it

Ezekiel 3:12
English Standard Version (ESV)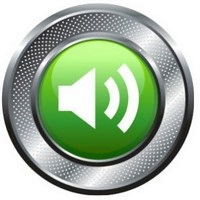 Ezekiel 3:12English Standard Version (ESV)
12 Then the Spirit[a] lifted me up, and I heard behind me the voice[b] of a great earthquake: "Blessed be the glory of the LORD from its place!"
Footnotes:
a. Ezekiel 3:12 Or the wind; also verse 14
b. Ezekiel 3:12 Or sound

Ruth 1-4:22
English Standard Version (ESV)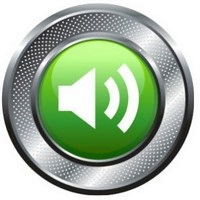 Naomi Widowed
1 In the days when the judges ruled there was a famine in the land, and a man of Bethlehem in Judah went to sojourn in the country of Moab, he and his wife and his two sons. 2 The name of the man was Elimelech and the name of his wife Naomi, and the names of his two sons were Mahlon and Chilion. They were Ephrathites from Bethlehem in Judah. They went into the country of Moab and remained there. 3 But Elimelech, the husband of Naomi, died, and she was left with her two sons. 4 These took Moabite wives; the name of the one was Orpah and the name of the other Ruth. They lived there about ten years, 5 and both Mahlon and Chilion died, so that the woman was left without her two sons and her husband.
Ruth's Loyalty to Naomi
6 Then she arose with her daughters-in-law to return from the country of Moab, for she had heard in the fields of Moab that the LORD had visited his people andgiven them food. 7 So she set out from the place where she was with her two daughters-in-law, and they went on the way to return to the land of Judah.8 But Naomi said to her two daughters-in-law, "Go, return each of you to her mother's house. May the LORD deal kindly with you, as you have dealt with the dead and with me. 9 The LORD grant that you may find rest, each of you in the house of her husband!" Then she kissed them, and they lifted up their voices and wept. 10 And they said to her, "No, we will return with you to your people."11 But Naomi said, "Turn back, my daughters; why will you go with me? Have I yet sons in my womb that they may become your husbands? 12 Turn back, my daughters; go your way, for I am too old to have a husband. If I should say I have hope, even if I should have a husband this night and should bear sons,13 would you therefore wait till they were grown? Would you therefore refrain from marrying? No, my daughters, for it is exceedingly bitter to me for your sake that the hand of the LORD has gone out against me." 14 Then they lifted up their voices and wept again. And Orpah kissed her mother-in-law, but Ruth clung to her.
15 And she said, "See, your sister-in-law has gone back to her people and to her gods; return after your sister-in-law." 16 But Ruth said, "Do not urge me to leave you or to return from following you. For where you go I will go, and where you lodge I will lodge. Your people shall be my people, and your God my God. 17 Where you die I will die, and there will I be buried. May the LORD do so to me and more also if anything but death parts me from you." 18 And when Naomi saw that she was determined to go with her, she said no more.
Naomi and Ruth Return
19 So the two of them went on until they came to Bethlehem. And when they came to Bethlehem, the whole town was stirred because of them. And the women said, "Is this Naomi?" 20 She said to them, "Do not call me Naomi;[a] call me Mara,[b] for the Almighty has dealt very bitterly with me. 21 I went away full, and the LORD has brought me back empty. Why call me Naomi, when the LORDhas testified against me and the Almighty has brought calamity upon me?"
22 So Naomi returned, and Ruth the Moabite her daughter-in-law with her, who returned from the country of Moab. And they came to Bethlehem at the beginning of barley harvest.
Ruth Meets Boaz
2 Now Naomi had a relative of her husband's, a worthy man of the clan of Elimelech, whose name was Boaz. 2 And Ruth the Moabite said to Naomi, "Let me go to the field and glean among the ears of grain after him in whose sight I shall find favor." And she said to her, "Go, my daughter." 3 So she set out and went and gleaned in the field after the reapers, and she happened to come to the part of the field belonging to Boaz, who was of the clan of Elimelech. 4 And behold, Boaz came from Bethlehem. And he said to the reapers, "The LORD be with you!" And they answered, "The LORD bless you." 5 Then Boaz said to his young man who was in charge of the reapers, "Whose young woman is this?"6 And the servant who was in charge of the reapers answered, "She is the young Moabite woman, who came back with Naomi from the country of Moab.7 She said, 'Please let me glean and gather among the sheaves after the reapers.' So she came, and she has continued from early morning until now, except for a short rest."[c]
8 Then Boaz said to Ruth, "Now, listen, my daughter, do not go to glean in another field or leave this one, but keep close to my young women. 9 Let your eyes be on the field that they are reaping, and go after them. Have I not charged the young men not to touch you? And when you are thirsty, go to the vessels and drink what the young men have drawn." 10 Then she fell on her face, bowing to the ground, and said to him, "Why have I found favor in your eyes, that you should take notice of me, since I am a foreigner?" 11 But Boaz answered her, "All that you have done for your mother-in-law since the death of your husband has been fully told to me, and how you left your father and mother and your native land and came to a people that you did not know before. 12 The LORD repay you for what you have done, and a full reward be given you by the LORD, the God of Israel, under whose wings you have come to take refuge!" 13 Then she said, "I have found favor in your eyes, my lord, for you have comforted me and spoken kindly to your servant, though I am not one of your servants."
14 And at mealtime Boaz said to her, "Come here and eat some bread and dip your morsel in the wine." So she sat beside the reapers, and he passed to her roasted grain. And she ate until she was satisfied, and she had some left over.15 When she rose to glean, Boaz instructed his young men, saying, "Let her glean even among the sheaves, and do not reproach her. 16 And also pull out some from the bundles for her and leave it for her to glean, and do not rebuke her."
17 So she gleaned in the field until evening. Then she beat out what she had gleaned, and it was about an ephah[d] of barley. 18 And she took it up and went into the city. Her mother-in-law saw what she had gleaned. She also brought out and gave her what food she had left over after being satisfied. 19 And her mother-in-law said to her, "Where did you glean today? And where have you worked? Blessed be the man who took notice of you." So she told her mother-in-law with whom she had worked and said, "The man's name with whom I worked today is Boaz." 20 And Naomi said to her daughter-in-law, "May he be blessed by the LORD, whose kindness has not forsaken the living or the dead!" Naomi also said to her, "The man is a close relative of ours, one of our redeemers." 21 And Ruth the Moabite said, "Besides, he said to me, 'You shall keep close by my young men until they have finished all my harvest.'" 22 And Naomi said to Ruth, her daughter-in-law, "It is good, my daughter, that you go out with his young women, lest in another field you be assaulted." 23 So she kept close to the young women of Boaz, gleaning until the end of the barley and wheat harvests. And she lived with her mother-in-law.
Ruth and Boaz at the Threshing Floor
3 Then Naomi her mother-in-law said to her, "My daughter, should I not seekrest for you, that it may be well with you? 2 Is not Boaz our relative, with whose young women you were? See, he is winnowing barley tonight at the threshing floor. 3 Wash therefore and anoint yourself, and put on your cloak and go down to the threshing floor, but do not make yourself known to the man until he has finished eating and drinking. 4 But when he lies down, observe the place where he lies. Then go and uncover his feet and lie down, and he will tell you what to do." 5 And she replied, "All that you say I will do."
6 So she went down to the threshing floor and did just as her mother-in-law had commanded her. 7 And when Boaz had eaten and drunk, and his heart was merry, he went to lie down at the end of the heap of grain. Then she came softly and uncovered his feet and lay down. 8 At midnight the man was startled and turned over, and behold, a woman lay at his feet! 9 He said, "Who are you?" And she answered, "I am Ruth, your servant. Spread your wings[e] over your servant, for you are a redeemer." 10 And he said, "May you be blessed by the LORD, my daughter. You have made this last kindness greater than the first in that you have not gone after young men, whether poor or rich. 11 And now, my daughter, do not fear. I will do for you all that you ask, for all my fellow townsmen know that you are a worthy woman. 12 And now it is true that I am a redeemer. Yet there is a redeemer nearer than I. 13 Remain tonight, and in the morning, if he will redeem you, good; let him do it. But if he is not willing to redeem you, then, as the LORD lives, I will redeem you. Lie down until the morning."
14 So she lay at his feet until the morning, but arose before one could recognize another. And he said, "Let it not be known that the woman came to the threshing floor." 15 And he said, "Bring the garment you are wearing and hold it out." So she held it, and he measured out six measures of barley and put it on her. Then she went into the city. 16 And when she came to her mother-in-law, she said, "How did you fare, my daughter?" Then she told her all that the man had done for her, 17 saying, "These six measures of barley he gave to me, for he said to me, 'You must not go back empty-handed to your mother-in-law.'"18 She replied, "Wait, my daughter, until you learn how the matter turns out, for the man will not rest but will settle the matter today."
Boaz Redeems Ruth
4 Now Boaz had gone up to the gate and sat down there. And behold, the redeemer, of whom Boaz had spoken, came by. So Boaz said, "Turn aside, friend; sit down here." And he turned aside and sat down. 2 And he took ten men of the elders of the city and said, "Sit down here." So they sat down.3 Then he said to the redeemer, "Naomi, who has come back from the country of Moab, is selling the parcel of land that belonged to our relative Elimelech.4 So I thought I would tell you of it and say, 'Buy it in the presence of those sitting here and in the presence of the elders of my people.' If you will redeem it, redeem it. But if you[f] will not, tell me, that I may know, for there is no one besides you to redeem it, and I come after you." And he said, "I will redeem it." 5 Then Boaz said, "The day you buy the field from the hand of Naomi, you also acquire Ruth[g] the Moabite, the widow of the dead, in order to perpetuate the name of the dead in his inheritance." 6 Then the redeemer said, "I cannot redeem it for myself, lest I impair my own inheritance. Take my right of redemption yourself, for I cannot redeem it."
7 Now this was the custom in former times in Israel concerning redeeming and exchanging: to confirm a transaction, the one drew off his sandal and gave it to the other, and this was the manner of attesting in Israel. 8 So when the redeemer said to Boaz, "Buy it for yourself," he drew off his sandal. 9 Then Boaz said to the elders and all the people, "You are witnesses this day that I have bought from the hand of Naomi all that belonged to Elimelech and all that belonged to Chilion and to Mahlon. 10 Also Ruth the Moabite, the widow of Mahlon, I have bought to be my wife, to perpetuate the name of the dead in his inheritance, that the name of the dead may not be cut off from among his brothers and from the gate of his native place. You are witnesses this day."11 Then all the people who were at the gate and the elders said, "We are witnesses. May the LORD make the woman, who is coming into your house, like Rachel and Leah, who together built up the house of Israel. May you act worthily in Ephrathah and be renowned in Bethlehem, 12 and may your house be like the house of Perez, whom Tamar bore to Judah, because of the offspring that the LORD will give you by this young woman."
Ruth and Boaz Marry
13 So Boaz took Ruth, and she became his wife. And he went in to her, and theLORD gave her conception, and she bore a son. 14 Then the women said to Naomi, "Blessed be the LORD, who has not left you this day without a redeemer, and may his name be renowned in Israel! 15 He shall be to you a restorer of life and a nourisher of your old age, for your daughter-in-law who loves you, who is more to you than seven sons, has given birth to him." 16 Then Naomi took the child and laid him on her lap and became his nurse. 17 And the women of the neighborhood gave him a name, saying, "A son has been born to Naomi." They named him Obed. He was the father of Jesse, the father of David.
The Genealogy of David
18 Now these are the generations of Perez: Perez fathered Hezron, 19 Hezron fathered Ram, Ram fathered Amminadab, 20 Amminadab fathered Nahshon, Nahshon fathered Salmon, 21 Salmon fathered Boaz, Boaz fathered Obed,22 Obed fathered Jesse, and Jesse fathered David.
Footnotes:
a. Ruth 1:20 Naomi means pleasant
b. Ruth 1:20 Mara means bitter
c. Ruth 2:7 Compare Septuagint, Vulgate; the meaning of the Hebrew phrase is uncertain
d. Ruth 2:17 An ephah was about 3/5 bushel or 22 liters
e. Ruth 3:9 Compare 2:12; the word for wings can also mean corners of a garment
f. Ruth 4:4 Hebrew he
g. Ruth 4:5 Masoretic Text you also buy it from Ruth

John 1:32-34
English Standard Version (ESV)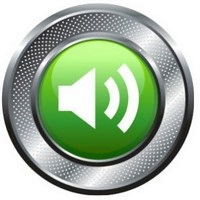 32 And John bore witness: "I saw the Spirit descend from heaven like a dove, and it remained on him. 33 I myself did not know him, but he who sent me to baptize with water said to me, 'He on whom you see the Spirit descend and remain, this is he who baptizes with the Holy Spirit.' 34 And I have seen and have borne witness that this is the Son of God."

Matthew 3:11-17
English Standard Version (ESV)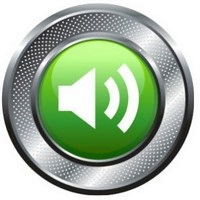 11 "I baptize you with water for repentance, but he who is coming after me is mightier than I, whose sandals I am not worthy to carry. He will baptize youwith the Holy Spirit and fire. 12 His winnowing fork is in his hand, and he will clear his threshing floor and gather his wheat into the barn, but the chaff he will burn with unquenchable fire."
The Baptism of Jesus
13 Then Jesus came from Galilee to the Jordan to John, to be baptized by him.14 John would have prevented him, saying, "I need to be baptized by you, and do you come to me?" 15 But Jesus answered him, "Let it be so now, for thus it is fitting for us to fulfill all righteousness." Then he consented. 16 And when Jesus was baptized, immediately he went up from the water, and behold, the heavens were opened to him,[a] and he saw the Spirit of God descending like a dove and coming to rest on him; 17 and behold, a voice from heaven said, "This is my beloved Son,[b] with whom I am well pleased."
Footnotes:
a. Matthew 3:16 Some manuscripts omit to him
b. Matthew 3:17 Or my Son, my (or the) Beloved
Acts 2:1-21
English Standard Version (ESV)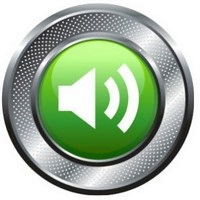 The Coming of the Holy Spirit
2 When the day of Pentecost arrived, they were all together in one place. 2 And suddenly there came from heaven a sound like a mighty rushing wind, and it filled the entire house where they were sitting. 3 And divided tongues as of fire appeared to them and rested[a] on each one of them. 4 And they were all filled with the Holy Spirit and began to speak in other tongues as the Spirit gave them utterance.
5 Now there were dwelling in Jerusalem Jews, devout men from every nation under heaven. 6 And at this sound the multitude came together, and they were bewildered, because each one was hearing them speak in his own language.7 And they were amazed and astonished, saying, "Are not all these who are speaking Galileans? 8 And how is it that we hear, each of us in his own native language? 9 Parthians and Medes and Elamites and residents of Mesopotamia, Judea and Cappadocia, Pontus and Asia, 10 Phrygia and Pamphylia, Egypt and the parts of Libya belonging to Cyrene, and visitors from Rome, 11 both Jews and proselytes, Cretans and Arabians—we hear them telling in our own tongues the mighty works of God." 12 And all were amazed and perplexed, saying to one another, "What does this mean?" 13 But others mocking said, "They are filled with new wine."
Peter's Sermon at Pentecost
14 But Peter, standing with the eleven, lifted up his voice and addressed them: "Men of Judea and all who dwell in Jerusalem, let this be known to you, and give ear to my words. 15 For these people are not drunk, as you suppose, since it is only the third hour of the day.[b] 16 But this is what was uttered through the prophet Joel:
17 "'And in the last days it shall be, God declares,
that I will pour out my Spirit on all flesh,
and your sons and your daughters shall prophesy,
and your young men shall see visions,
and your old men shall dream dreams;
18 even on my male servants[c] and female servants
in those days I will pour out my Spirit, and they shall prophesy.
19 And I will show wonders in the heavens above
and signs on the earth below,
blood, and fire, and vapor of smoke;
20 the sun shall be turned to darkness
and the moon to blood,
before the day of the Lord comes, the great and magnificent day.
21 And it shall come to pass that everyone who calls upon the name of the Lord shall be saved.'
Footnotes:
a. Acts 2:3 Or And tongues as of fire appeared to them, distributed among them, and rested
b. Acts 2:15 That is, 9 A.M.
c. Acts 2:18 Greek bondservants; twice in this verse

Acts 2:37-41
English Standard Version (ESV)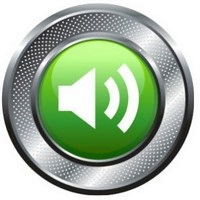 37 Now when they heard this they were cut to the heart, and said to Peter and the rest of the apostles, "Brothers, what shall we do?" 38 And Peter said to them, "Repent and be baptized every one of you in the name of Jesus Christ for the forgiveness of your sins, and you will receive the gift of the Holy Spirit.39 For the promise is for you and for your children and for all who are far off, everyone whom the Lord our God calls to himself." 40 And with many other words he bore witness and continued to exhort them, saying, "Save yourselves from this crooked generation." 41 So those who received his word were baptized, and there were added that day about three thousand souls.